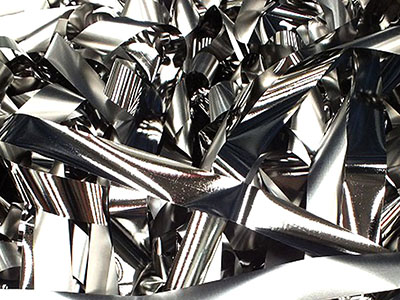 Nanocrystalline material is the most high permeability magnetic materials in the world. Low core loss, green and low carbon emission.
Features:
Fe-based nanocrystalline material with composition of mostly Fe with Cu,Nb,Si,B, which first by rapid quenching technology to form amorphous ribbon, then by crystalline heat treatment to gain fine grains with nano scale. Through this revolutionary process, we can get superior magnetic properties with high saturation flux density, high initial permeability, low coercivity, low core loss. Nanocrystalline material is an environmental protection, green, low carbon,high efficiency new magnetic material.
Applications:
Fe-based nanocrystalline material can be applied to cores for common mode chokes, high frequency transformers, current transformers, driver transformers, network transformers, bead cores, magnetic amplifiers, filter inductors, reactors, PFC chokes in various electrical and electronic area, now have been widely used in switched mode power supply, household electrical appliance, industrial electrical equipment, communication power supply, network power supply, solar energy equipment, wind power generator, IGBT inverter power supply, laser power supply and medical equipment power supply.
Characteristics:
> High permeability — increasing inductance and reducing winding turns
> High saturation induction — minimizing size of component
> High frequency — suitable used in frequency range from 50Hz up to 100KHz
> High curie temperature — higher working temperature, continuous working at up to 120℃
> Low coercivity — increasing the efficiency and reducing hysteresis loss
> Low core loss — reducing energy consumed and minimizing temperature rise
> Low magnetostriction — low audible noise compared to traditional magnetic materials
> Excellent thermal stability — extremely small deviations from -20℃ to 120℃
> Low cost — good choice to replace traditional materials like permalloy
Magnetic Properties:
> Saturation induction Bs — 1.25 T
> Saturation magnetostriction λs — 2×10-6
> Curie temperature Tc — 560 ℃
> Crystallization temperature Tx — 510℃
> Ribbon thickness — 25 μm
> Density d — 7.25 g/cm3
> Resistivity ρ — 115 μΩ.cm
> Vicker's Hardness Hv — 880 kg/mm2
Magnetic Properties Comparison between Amorphous and Nanocrystalline Materials and Traditional Soft Magnetic Materials:
Magnetic




Properties

Fe-Si




Steel

Mn-Zn




Ferrite

50Ni




Permalloy

80Ni




Permalloy

Cobalt-based




Amorphous

Fe-based




Amorphous

Fe-based




Nanocrystalline

Saturation Flux
Density Bs (T)
2.03
0.5
1.55
0.74
0.58
1.56
1.25
Coercivity
Hc (A/m)
40
8
12
2.4
0.4
2.4
1.2
Initial Permeability
μi
1500
3000
6000
40000
100000
5000
80000
Max Permeability
μm
20000
6000
60000
200000
1000000
50000
400000
Electrical Resistivity
(μΩ.cm)
50
5×107
30
60
140
130
115
Curie Temperature
Tc(℃)
750
220
500
450
250
399
570
Applications of Amorphous and Nanocrystalline Cores:
| | | |
| --- | --- | --- |
| Application | Fe-based Amorphous | Fe-based Nanocrystalline |
| Common Mode Choke, EMC Filter | | √ |
| High Frequency Transformer | | √ |
| Current Transformer | | √ |
| Magnetic Amplifier | | √ |
| Network transformer, driver transformer | | √ |
| Solar Inverter Reactor | √ | |
| Car Audio output inductor | √ | |
| PFC choke, Out filter inductor | √ | |
Nanocrystalline Material Characteristics